Hospice Software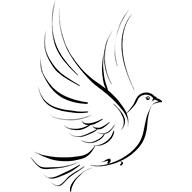 For years Hospice organizations have struggled with trying to find affordable Hospice software. The choice seemed to be between a general nonprofit donor software and expensive health care software modified for Hospice.
DonorExpress for Hospice Software is designed with all the features necessary for Hospice organizations to manage their donor database without the high cost involved with larger, more complicated fundraising software.
DonorExpress for Hospice Software was designed with the knowledge that many Hospice organizations have volunteers or part time employees entering data. Our application is logically designed to minimize the learning curve and allow your staff to quickly begin to enter donors and their donations. Our clients use words like "simple" and "easy" when describing DonorExpress for Hospice Software.
Download free evaluation copy.
"All Not-For-Profit Hospices need an airtight donor tracking and fundraising system. Every year donations increase both in the number of gifts and the size of the contributions. DonorExpress Software is the answer to most every Hospice's needs. It is the best value for the money with all the right features, which makes this decision a no-brainer."

– Andrew Reed –
-Multi-View Incorporated –
DonorExpress for Hospice Software has the same try-before-you-buy philosophy so we invite you to download the fully functioning evaluation version of our hospice software. This evaluation version is limited to being able to enter 10 donors. When you are ready to buy, we give you a registration key that removes the limitation. This means you can test with live data and not lose the information you entered while doing your evaluation.
DonorExpress Hospice Software Support

Word of Mouth has always been our best form of advertising.  As you can see from the comments to the right, those who use our software always express it best.  They have first hand experience with the software and the customer support that backs the software.  We have all had experience with customer service representatives that seem to get pleasure from making the user sorry for needing their help and having to call.   This is not true with DonorExpress Nonprofit Software support.  We look at ourselves a being a part of your back-office team.  Our support staff are always friendly and happy to help.  Also please take a minuet to visit our blog at www.donorexpress.net.